Click to enlarge the images
Scant steps from the hustle and bustle of a great modern city, hidden in plain sight from most Philadelphians, stands a cozy oasis of comfort and civility. Walk down narrow Camac Street, also called "The Avenue of the Artists" because of the many arts clubs located there, step inside the door marked 205, and you will enter another time and place: a more traditional Philadelphia, lovingly preserved.
The 1907 design by the club's architect, Francis G. Caldwell, reproduced the appearance and ambiance of an inn in Ben Franklin's time, inspired by the noted Tavern Club of Boston.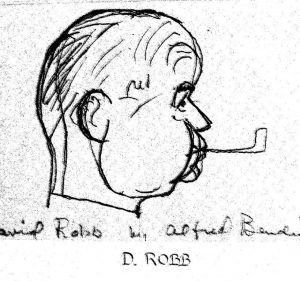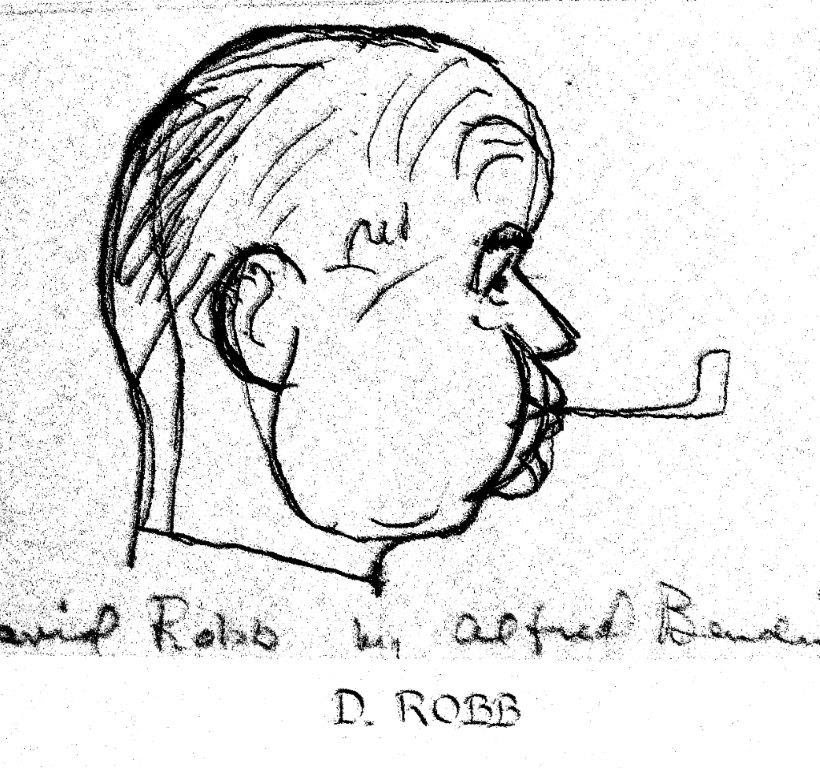 The entrance foyer features numerous caricatures of Franklin Inn members rendered by the artists Alfred Bendiner and Wyncie King, as well as artworks by Howard Pyle and R. Tait McKenzie.A large, period bookcase displays occasional changing exhibits. Books recently published by Innmates—as our members call themselves—are on display and available for borrowing.
The Inn's comfortable second floor, where most club programs are held, holds our art collections—almost all of it (except for some fine Ben Franklin-related works—produced by Innmates. Here too, our ever-growing library, consisting of books by and about members, offers a unique opportunity for Innmates to learn about each other through their writings. A marble fireplace from S. Weir Mitchell's former home on Walnut Street graces the south end of the large room. Comfortable sofas and easy chairs abound.
Members' spouses and guests are always welcome, so you never know what interesting new friends you might make. Carl Sandburg, Ezra Pound and William Carlos Williams all dropped in for lunch on the same memorable day in 1905.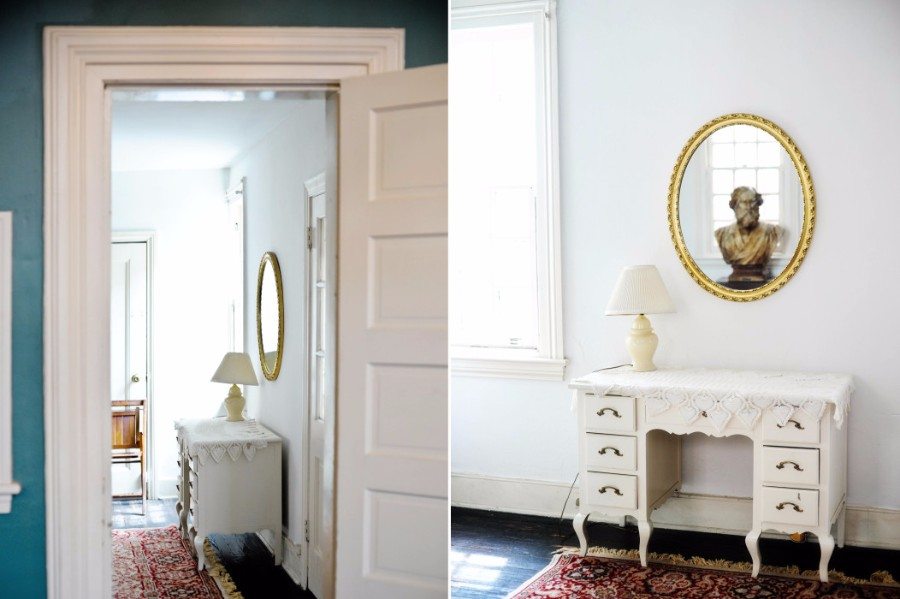 Rent the Clubhouse
Those with a penchant for Old Philadelphia will be charmed by the Inn's unassuming arts-and-letters patina, the nine-over-nine windows flanking the front entry, and the countless glass-fronted bookcases. The walls are adorned with photographic portraits of former club luminaries, watercolors, oil paintings, and bronze bas reliefs.