History of the Club
The Franklin Inn Club was founded in 1902 at 1218 Chancellor Street when nine Philadelphia cultural leaders met at the University Club to create a permanent city setting for the pleasures of dining and conversation.The Inn moved to its present location in 1907, when it bought and combined seven small row houses dating from the early 19th century at 205 S. Camac Street,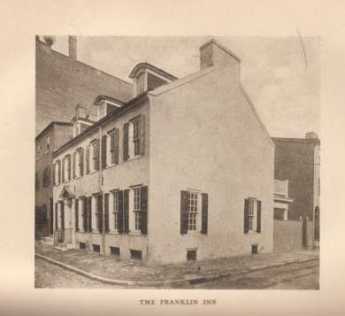 a charming narrow cartway that housed several quaint Philadelphia institutions and was paved (until recently) with the wooden blocks that were once ubiquitous in Philadelphia as a means of reducing the clip-clop noise from horses' hooves.
The Franklin Inn Club originally limited its membership to published writers and illustrators, and it soon became a meeting place for novelists, poets, scholars, and journalists. The "publish or perish" requirement for membership was gradually removed so that today the club welcomes members with interests in many fields: the arts, education, social and political affairs, history, science, economics, medicine, and law. Early members wrote and produced plays, masques, musicals, and other theatrical productions—a tradition that the Club recently revived in connection with the Philadelphia Fringe Festival. In 1980, The Franklin Inn Club took the then-extraordinary step of extending membership to women—the first private Philadelphia club to go co-ed.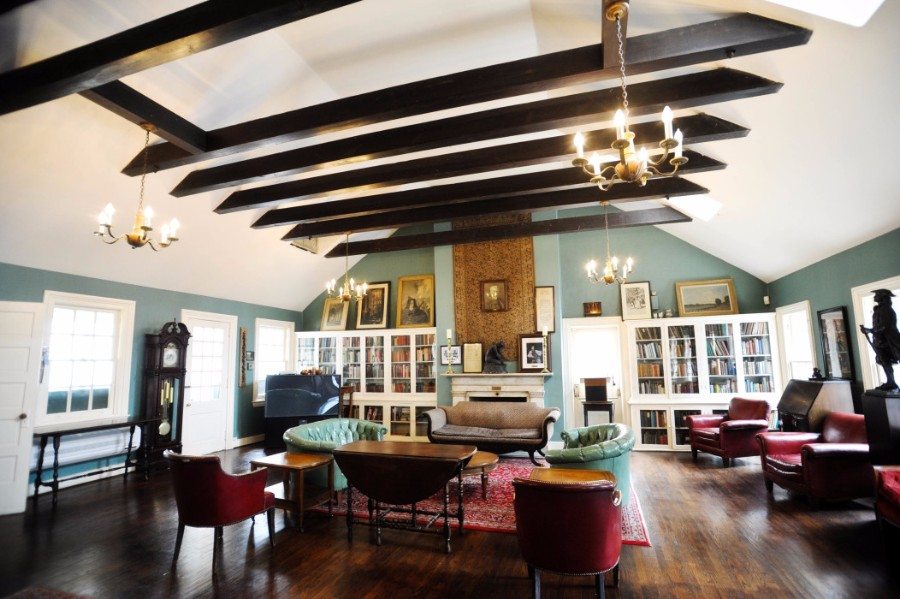 Visit the Inn
Scant steps from the hustle and bustle of a great modern city, hidden in plain sight from most Philadelphians, stands a cozy oasis of comfort and civility.
The 1907 design by the club's architect, Francis G. Caldwell, reproduced the appearance and ambiance of an inn in Ben Franklin's time, inspired by the noted Tavern Club of Boston.